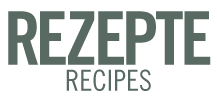 click image for gallery


Braised beef rolls with Spätzle and red cabbage
2 1/2 lbs. top round steak, thinly sliced
6 slices of bacon
2 large onions, thinly sliced
2 carrots, grated
2 dill pickles, thinly sliced
1 cup beef stock or water
1-2 tablespoons of tomato paste
1/2 cup red wine
spicy mustard
salt & pepper
Slice beef into pieces approximately 3 inched wide and 4 inches wide. Pound beef to almost paper thinness. (Cover beef with plastic wrap before pounding). Sauté onions, carrots and bacon until vegetables are soft but not browned and cool. Season beef with salt & pepper. Spread about 1/4 teaspoon of spicy mustard on meat. Add cooled vegetable mixture on beef and spread evenly. Roll beef up as tightly as possible and then secure the meat with toothpicks.
Heat 3 tablespoons of oil in a shallow wide roasting pan or casserole. When the oil is hot, brown beef rolls lightly, so they are seared on all sides. Add tomato paste and cook for about two minutes. Add wine and stock. (If there is extra vegetable mixture, add that to the pan as well to enhance the flavor). Bring to a boil cover and place in an oven at 350 degrees and cook until meat is fork tender for about 1 to 1 1/2 hours. Remove beef to a heated platter or cover with foil. Strain sauce and skim fat from surface. Adjust seasoning to taste. Return beef to sauce and heat thoroughly before serving.


Spätzle or German Egg Noodle
6 whole eggs
1 cup flour
1/2 teaspoon salt
1/4 teaspoon nutmeg
1/4 to 3/4 cup water
The best way to measure out the ingredients is to say you will need equal amounts of egg and flour. For instance 1 cup of eggs to 1 cup of flour. Mix eggs, flour, salt and nutmeg together. Add water gradually until batter is stiff but smooth. Using a perforated pan and the ball of your hand, push batter through holes into boiling salted water. There should only be one layer of Spätzle at a time in the cooking water. Stir the Spätzle with a spoon so that they do not stick together. Cook noodles for about 3 - 5 minutes. Remove Spätzle from water with a perforated spoon and place in a bowl of iced water to ensure the noodles do not overcook. To reheat Spätzle, sauté in a little butter and season before serving.
Use caution when cooking this dish, Make sure that the perforated pan can rest securely over the pan of boiling water.


Marinated Red Cabbage
2 heads red cabbage, thinly sliced
1/2 cup red wine vinegar
1/4 cup apple juice
1/4 cup sugar
1 cinnamon stick
1 clove
1 bay leaf
salt & pepper
1/4 cup Cranberry Sauce
2 onions, thinly sliced
Place cabbage and all ingredients, EXCEPT cranberry sauce and onions in a container, mix well, the taste should be sweet and tart. Cover tightly and marinate overnight.
Sauté onions until lightly caramelized, add red cabbage and cranberry sauce and cook for approximately 1 hour over medium heat, stirring occasionally to make sure it doesn't stick to the bottom. The cabbage should be cooked but will still have a slight crunch. Adjust seasoning if necessary.