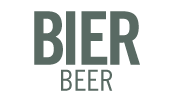 click image for gallery
Suppenküche is proud to serve a variety of World Class German, Austrian and Belgian Beers. Our beers are listed below by type, from lighter to darker ...
Download the PDF of our Current Beer Menu for this season to see the beers we are now serving. Plus, we always have specials posted at the bar.



Bottom-fermented, crisp and well-hopped flavor with a golden color.
DRAFT:
Bitburger
König Pilsner
Jever Pilsner
Weltenberger Pilsner
Allgäuer Pilsner
Radeberger Pilsner

BOTTLE:
Schönramer Pils
Weltenberger Kloster Pilsener
Veltins Pilsener




Bottom-fermented, balanced malt and hops.
DRAFT:
Spaten Hell
Stiegl
Weltenburger Helles
Hofbräu Helles

BOTTLE:
Augustiner (Edelstoff)
Meteor




Top-fermented, usually unfiltered and brewed from malted wheat.
DRAFT:
Franziskaner
Erdinger
Erdinger Dunkel
Schneider Weisse
Hofbräu Hefeweizen
Ayinger Hefeweizen

BOTTLE:
Weihenstephaner Hefeweizen
Weihenstephaner Dunkel
Weihenstephaner Kristall
Schneider Weisse
George Schneider's Wiesen Edel-Weisse
Schneider & Brooklyner Hopfen Weisse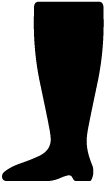 Bottom-fermented, copper color and a sweet malted flavor.
DRAFT:
Paulaner Oktoberfest
Weltenberger Wintertraum
Köstritzer Oktoberfest
Ayinger Oktoberfest
Erdinger Oktober Weisse

BOTTLE:
Weihenstephaner Festbier
Schönramer Gold
Schlenkerla Rauchbier (Smokebeer)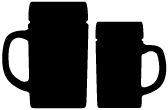 Rich sienna & copper colors with medium malt flavors and a hint of sweetness.
DRAFT:
Ayinger Celebrator
Korbinian
Spaten Optimator
Salvator

BOTTLE:
Reutberger Josephi Bock
Aventinus
Aventinus Eisbock
Augustiner Maximator




Dark lagers with flavors of chocolate, caramel and molasses.
DRAFT:
Köstritzer Schwarzbier
Weltenburger Dunkel
Spaten Dunkel
Hofbrau Dunkel

BOTTLE:
Kulmbacher Mönchshof Schwarzbier
Reutberger Dunkel



Middle German specialties.
DRAFT:
Reisdorf Kölsch

BOTTLE:
Kulmbacher Mönchshof Kellerbräu
Uerige Alt (Sticke)




From or inspired by the famed Belgian monasteries' strong, vinous brews.
DRAFT:
Leffe
Blanche de Bruxelles
La Chouffe

BOTTLE:
Forêt Saison organic Ale
Cassis (black currant) Lambic
Frambois (raspberry) Lambic




Beer, but more.
DRAFT:
Radler (Helles w/ Lemon Soda)
Ruße (Dunkel Weiss w/ Lemon Soda)

BOTTLE:
Berliner Weisse (w/ Woodruff or Raspberry syrup)




German Beers without the alcohol.
BOTTLE:
Bitburger Drive
Erdinger Wheat